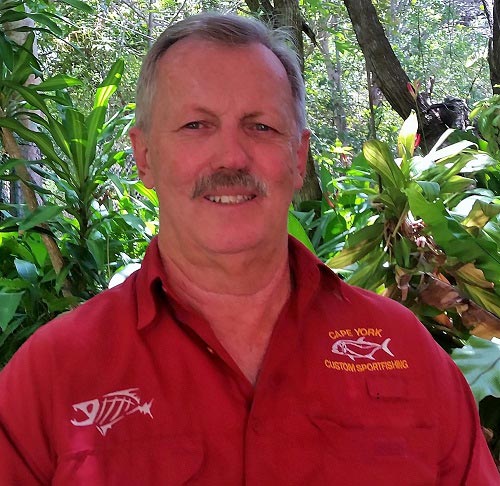 Cape York Custom Sport Fishing use two custom-built 23ft (7.1m) 'Stinger Longboats' for coastal, estuary and island sportfishing. These boats are well equipped for tropical sportfishing and have swivel seating for travel comfort and full-length handrails for added passenger safety.
When fishing conditions are right, visiting anglers can live the type of North Queensland angling adventure that thousands dream about, some have experienced and many have yet to enjoy.
With both the East and West Coasts of the 'Tip' to fish, we are blessed with daily options of fishing locations, and the species we can catch. Estuary Fishing includes the Jardine River, River 1 and River 2 and scattering of close-by islands on the west coast and Australias largest pristine Mangrove system the Jacky Jacky on the east coast. Such species as Barramundi, Mangrove Jack, Tarpon, Salmon, Fingermark, Grunter, Cod, Bream, Saratoga and many more are found in these rivers.
Bluewater fishing is available with tropical species such as Spanish Mackerel, Giant Trevally, Queenfish, Tuna and a variety of reef fish including, Coral Trout, Spangled Emperor, Nannygai etc.
Sustainable Fishing – Fish For The Future
Our MOTTO IS 'FISH FOR THE FUTURE' AND WHILE A FISH FOR DINNER IS WELCOME, WE FULLY SUPPORT CATCH AND RELEASE FISHING!
Contact us and we will send you detailed costing on your desired trip including accommodation, transfers and meal options etc. Once we have decided what options you would prefer we can book all the necessary accommodation and charter details, together with the appropriate timing in the moon phase, to ensure that your Cape York fishing experience is indeed one to remember.